Call us (682) 220-7871
Monday-Friday 9AM-5PM
BRIEF SUMMARY OF EMERGENCY PROCEDURES:
1. H2O2 contains no poisons or toxins. It is a chemical compound consisting ONLY of water (H2O) and oxygen (O).


2. If contact with skin, do not panic. H2O2 it will TEMPORARILY bleach the skin color and will sting. However, no permanent damage is done and color will return in less than one hour - and usually within minutes. No poison or toxic substance has been absorbed through the skin as H2O2 contains no toxins. The bleaching is caused by the oxygen in H2O2.

If contact with skin, wash off area generously with water or any drinkable liquid (soda pop or any beverage if water is not available.)


3. If contact with eyes, immediately flush eyes generously with water.


4. If internally swallowed, do not induce vomiting. Drink as much water as possible and contact emergency medical care immediately.


5. Spill clean up? Just wash down with water. H2O2 contains no toxins or contaminants to ground or ground water.


6. H2O2 is not flammable.


MORE DETAILED EMERGENCY DISCUSSION IS FURTHER DOWN THIS PAGE.
Warnings concerning internal usage:
The F.D.A. does not and has not authorized or approved of any medical usage of hydrogen peroxide. You should speak to your licensed medical doctor or qualified healthcare provider before using hydrogen peroxide for any therapeutic usage.


Hydrogen peroxide should NEVER be used for any medical purpose and never ingested or injected into the blood stream unless it is reduced and only by licensed medical doctors who approve of doing so and who actually administer it and monitor such administration. Even if administered by a licensed medical doctor, putting hydrogen peroxide directly into the blood stream has been highly criticized and poises serious risk potential of injury or death.


You should never inject hydrogen peroxide in any concentration into your blood stream and doing so will result permanent injury or death, nor rely upon general advice by anyone on the benefits of how to do so or promising benefits. Such direct injection should only be administered by an AMA licensed doctor and administered in a VERY diluted form ONLY by that doctor and while being monitored. Hydrogen peroxide at any concentration level should NEVER be used for an eye wash, for cleaning ears or as a nasal spray.


FOOD GRADE HYDROGEN PEROXIDE SHOULD NEVER BE USED FOR DIRECT INJECTION INTO THE BLOOD STREAM UNDER ANY CIRCUMSTANCE REGARDLESS OF METHOD OR CONCENTRATION LEVEL. There have been reports of death resulting for intravenously putting hydrogen peroxide into the blood stream.


No product offered by us is to be used for direct injection into the blood stream regardless of purpose or concentration, including by licensed medical personnel. For those few AMA licensed doctors who offer such treatment, they use a specific medical grade hydrogen peroxide generally not available to the public and it is very costly in very small volume containers.


There is no established level of safe oral ingesting of hydrogen peroxide, though it has been used in 2% to 3% concentration as mouthwash for decades but then not to be swallowed.
25% OFF SALE! WILL NOT LAST LONG!
THE MOST POWERFUL 35% Food Grade Hydrogen Peroxide
for Internal Use
Jutrian Rx by Guardian Of Eden

Click on a picture above for more info
NEW JUTRIAN Rx KITS ALSO INCLUDED!

Click Here to visit our Gourmet and Specialty Sea Salts
From Around the World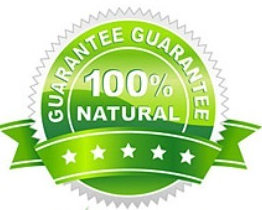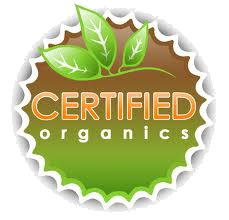 Click any of the salts above to visit our Salts From Around the World page!
Bath, Pool, & Spa PLUS SeaSoak and Body Purification

For the most relaxing and healthy bath soak - You'll SLEEP like a baby!
Click a picture above for info!

Click Here to visit our wholesale/bulk sale page for 35% Food Grade Hydrogen Peroxide!

To see our HUGE DISCOUNT CATALOG - Click on the picture above

Email us at PureHealthDiscount@live.com!
Private Policy